Wondering How To Clean Marble Floors?
Marble can potentially last for generations, but it requires specialized care and attention to make sure it retains its appearance and has a long life span. Marble is very vulnerable to stains and can be damaged by acids, even acid liquids such as fruit juices.
Our equipment and experiences allow us to accomplish the best possible results for your marble floor. All natural stones have their unique traits, and we can identify and assess the best solution for your situation.
Marble surfaces can start to show wear and tear rapidly, but we can quickly restore them by polishing and honing them. When you hone marble, you get a smooth satin surface with low light reflection, and when by polishing it, you accomplish a light reflecting glossy surface, emphasizing its marking and colors.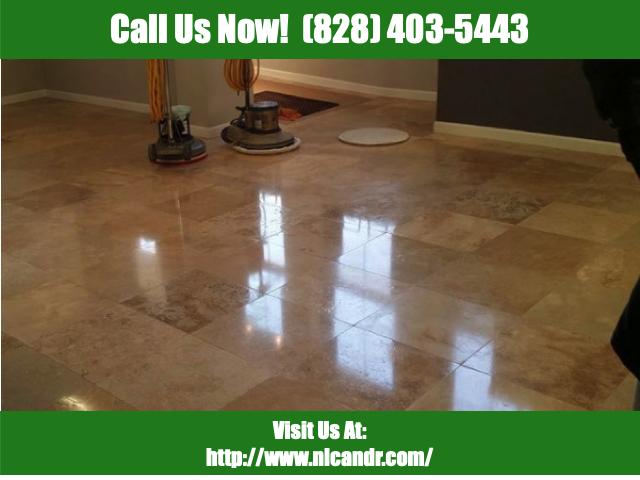 Contact Us For Professional Stone Polishing
When you want your stone to look brand new, you need stone polishing. The use of commercial stone polishing products is not recommended, as they can make your stone surfaces look duller and collect dust easier. Our stone polishingprocess gets your stones looking amazing and like new.
Our skilled technicians remove all stains, scratch marks and dull spots from your stone surfaces. They will also get rid of wax or treatment buildup, restoring your stones original gloss and tightening the pores, so you will be able to maintain it more easily.
We've been polishing stone surfaces for many years and have retained a lot of expertise and knowledge in the process, meaning we can tailor our stone polishing skills to your exact needs. This guarantees that your stone will be shining for a long time.
Cleaning Marble Floors
You need to approach cleaning your marble floors carefully. Your marble floors require gentle daily care, as well as preventative marble floor restoration methods. These methods include grinding, polishing, cleaning and sealing.
We specialize in marble floor cleaning, with our services being performed by skilled, trained and experienced technicians. They will quickly and efficiently leave your marble floors sparkling clean.
Do You Know How To Polish Marble Floors?
If your marble floor is looking dull, the most likely culprit is that you used the wrong cleaning products. Common household cleaning products damage your marble floors and dull their shine. This dullness is known as "etching." Therefore, it's important that when polishing marble floors, only specific products are used.
Ammonia, bleach, vinegar or other brand-name cleaners are detrimental to your marble floors, and will dull and etch it over time.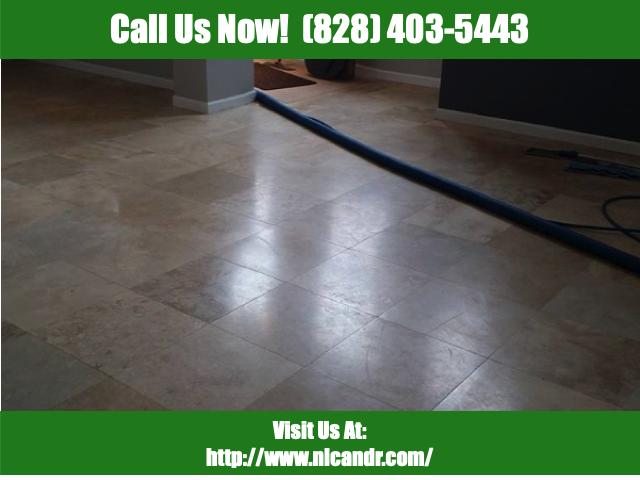 Why Hire Professionals For Marble Floor Polishing?
If your marble floor has lost its shine and become dull or etched and is in need of repair, then you need to contact us for marble floor polishing. We serve the Bridgewater, North Carolina area and we can protect, restore, refinish and repair your polished marble floor back to its original condition.
Marble Floor Polish
The crystals of your marbles surface need to be polished to restore a surface shine. When these crystals become dull, the natural stone finish will start to fade as they reflect light and produce the surface shine. These crystals get worn down from foot traffic and sediment, and they need to be polished to be restored. Our products allow the crystals to evenly reflect light, giving you the bright shine your floors deserve. Restore the natural beauty of your marble floor with our marble floor polish services.
Contact Us For Marble Floor Restoration
We know and understand marble and its characteristics. We have a strong passion and commitment for what we do, and we are happy to educate you on the proper maintenance and care of your marble surfaces.
It's a common misconception that marble doesn't need maintenance since its stone, but this is incorrect. No matter the type of marble in your home or property, it will require some maintenance and care, and it will depend on where it is, be it a wall, countertop, shower or vanity. If you do not properly care for marble, it will lose its shine, scratch and etch.
We can restore your marble floors back to their original condition, even if your marble has a honed or matte finished. This marble should be periodically re-sealed and cleaned by professionals. New Life Cleaning and Restoration can perform these services, and also let you know how to care for and maintain your marble floors going forward properly.
Proper Marble Care
Marble is a porous substance, and therefore is easily etched and stained by acids. You need to avoid placing beverages directly on top of marble, as they can ring and stain your marble. Any acidic beverages such as carbonated drinks or fruit juices will remove the shine if they come in contact with marble. If any spills occur, make sure to wipe them up immediately, and follow by wiping the surface with a wet cloth.
Since natural stone is porous, then professional polishing your marble is recommended for proper marble care. You should also seal your marble with a protective sealer, which will fill in the pores and repel spills.
Marble floors should be dust mopped frequently using a dry dust mop, as dirt, sand, and grit create a lot of damage to marble floors. Placing an area mat near the entrance will help prevent any scratches to your floor.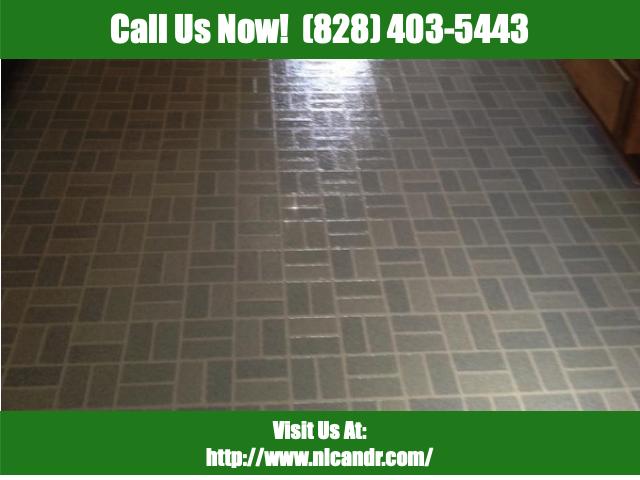 The Best Way To Clean Marble Floors
Cleaning, protecting and maintaining marble requires particular care. To avoid damaging your marble and keeping it looking its best, there are certain things you should regularly do.
Seal your marble if needed. Some marbles do not need sealing, and we will be able to advise you of any other care required for your particular marble.
Clean up spills immediately. Most liquids will damage your marble if left untreated.
Dust mop your marble floors regularly. The dust mop needs to be dry and non-treated. If you are vacuuming, make sure that there are no worn parts that may scratch the surface.
Contact Us For Professional Marble Refinishing
Marble Refinishing can be done using many procedures and methods. We use the most advanced and safe procedures to refinish your marble floor, restoring it to its natural beauty. We don't use topical coatings, waxes or vitrification methods, which can end up damaging your floors.
We will evaluate your floor to determine the proper procedure, and we can then determine how best to refinish your marble floors. Our experience allows to identify all problems and have the correct answers, so contact us today for a free evaluation.
Professional Marble Floor Cleaning
Your marble floors deserve the best professional care. Our proven marble cleaning and polishing process give you the highest quality marble floor cleaning around. Our knowledgeable technicians will inspect your marble floors and will recommend the best overall cleaning process.
The treatment will involve pre-cleaning and preparation of your floors, a polishing process to make your floors shine and a sealing process to protect against future damages and stains.
How To Make Marble Shine With Professional Services
If your marble is dull, you need to hire professional marble cleaning and restoration service to make it shiny again, as the original shine does not come from a product or chemical. Your marble floors will be made shiny with a marble floor polishing machine utilized by one of our skilled professionals at New Life Cleaning and Restoration.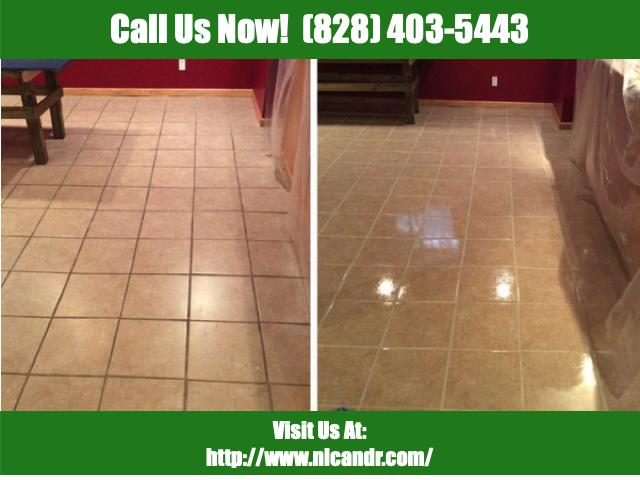 How To Remove Stain From Marble
One of our priorities is removing stains from marble. We have been very successful in removing the following types of stains:
Organic stains, such as fruit, bird droppings, and tobacco
Biological stains such as mildew, moss, fungi and algae
Ink stains
Oil based stains
Water spots and rings
Nicks and scratches
Professional Natural Stone Restoration
If your stone surfaces have lost their shine, we offer natural stone restoration using state of the art technology. Our experienced technicians can restore your stone surfaces to their original beauty and elegance. One of our specialties is performing routine maintenance on natural stone surfaces as well as restoring its shine and expanding their life span. Our knowledge can help you maintain your investment.
We are trained in all types and surfaces of natural stone, and work to achieve the new look your natural stone surfaces deserve.
Professional Granite Polishing Services
If your granite needs restoration, then you need to contact us. We have the specialized knowledge to work on your granite. We have years of experience and can restore the shine to dull granite surfaces, seal and protect your granite and remove most stains.
Proper cleaning, sealing and polishing your granite is the key to keeping it looking like new. We won't only restore your granite; we will also educate you on proper stone care.